---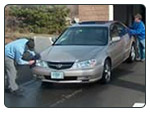 Camps Gentle Touch Car Wash features soft, gentle cloth, high pressure water "Blasters" touch free air drying . 285 Amherst St. Nashua NH Location (next to Burger King)
---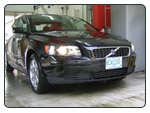 Fully automated touch free car wash has double the power of any other touch free available! Air dry is included in every wash.
487 Amherst St. Nashua (across from Sunnyside Acura)
21 Charron Ave. Nashua (by the Nashua airport)
---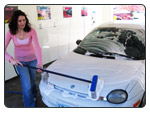 2 self-service car wash locations in Nashua NH. High pressure car wash bays accept cash or credit cards. Powerful vacuums and car cleaning related vending products on site as well!
487 Amherst St. Nashua NH (across from Sunnyside Acura)
21 Charron Ave. Nashua NH (by the Nashua airport)
---
Camps Gentle Touch Car Wash at 285 Amherst St. Nashua, NH 03063
Camps Touch Free Car Wash 487 Amherst St. Nashua, NH 03063
Camps Touch Free Car Wash 21 Charron Ave. Nashua, NH 03063
Quick and Clean Laundromat 487 Amherst St. Nashua, NH 03063